The Team of A Reaching hand who work tirelessly to make a difference in the lives of our beneficiaries!
KARIN - HOOLE - EXECUTIVE DIRECTOR
Karin was born in Gothenburg, Sweden in 1968. After working in the restaurant industry for some years and after qualifying as a sommelier, she took a leave of absence in 1998 to visit South Africa and learn more about South African wines. This was just four years after the first democratic election took place and the abolition of apartheid; the six months leave of absence became 12 years.

In 2000, she met her husband-to-be, who is of British descent - his family came to South Africa in 1820. They married in 2001 and in 2002 their son Liam was born.
In 2003 she switched from the restaurant industry to the tourist industry and worked as a guide and project leader for Propel Africa, a Destination Management Agency, although her interest in food and wine was still as strong as ever. At the same time she started working more and more actively as a volunteer with people who were underprivileged and struggling to make ends meet.
In 2004 her daughter Leia was born and in 2007 she adopted her daughter Unathi who was almost the same age as Leia.
Karin started A Reaching Hand as a project in 2006 and it has grown rapidly ever since.
CHARLENE BLACKER - MANAGING DIRECTOR
Charlene Blacker was born in the District Six suburb of Cape Town in 1958. After spending her childhood and adolescence in her home town, she decided to leave South Africa in 1979 to explore life abroad. She landed in Vienna, Austria, where she lived and worked for 28 years for the International Atomic Energy Agency, a specialized agency of the United Nations.
She returned to her home country in 2007 and from 2009 to 2011 she worked as Director of Development for an NGO that supports women running drop-in centres for orphans and vulnerable children in the rural communities of the Eastern Cape Province of South Africa.
She completed her Honors degree in Social Work in December 2011 and in January 2012 she started managing the South African operations of A Reaching Hand. Together with Karin Hoole they have structured the organisation to not only support kindergartens, but also to increase access to innovative educational support for children, youth and adults.
BEVERLEY JOHANNESSEN - PROJECT MANAGER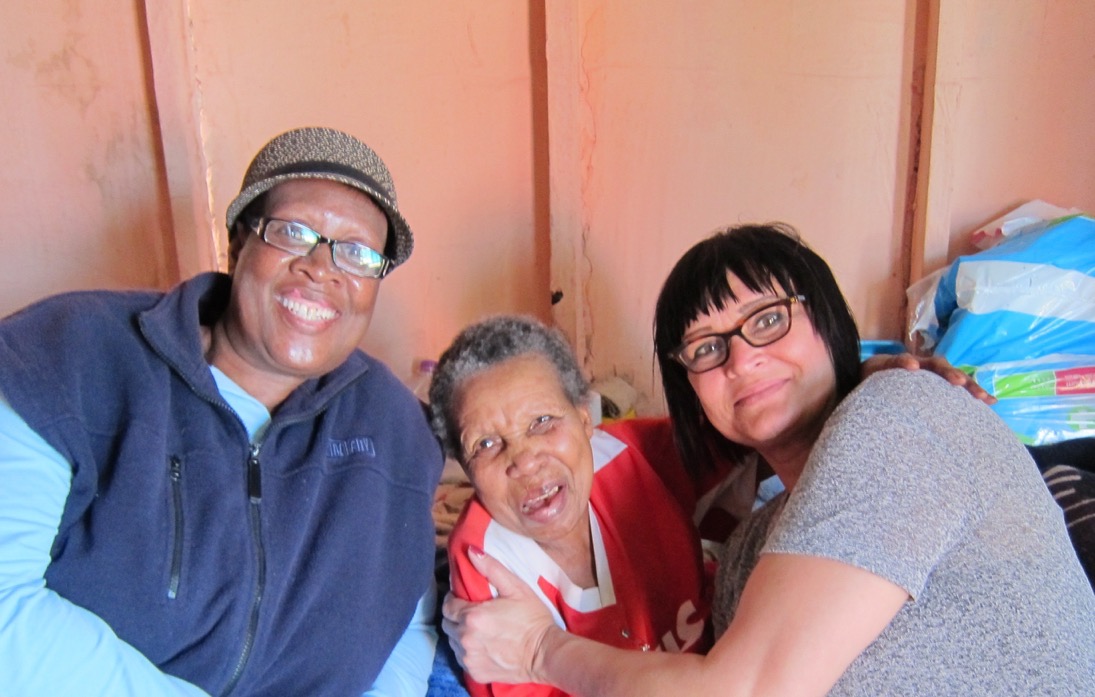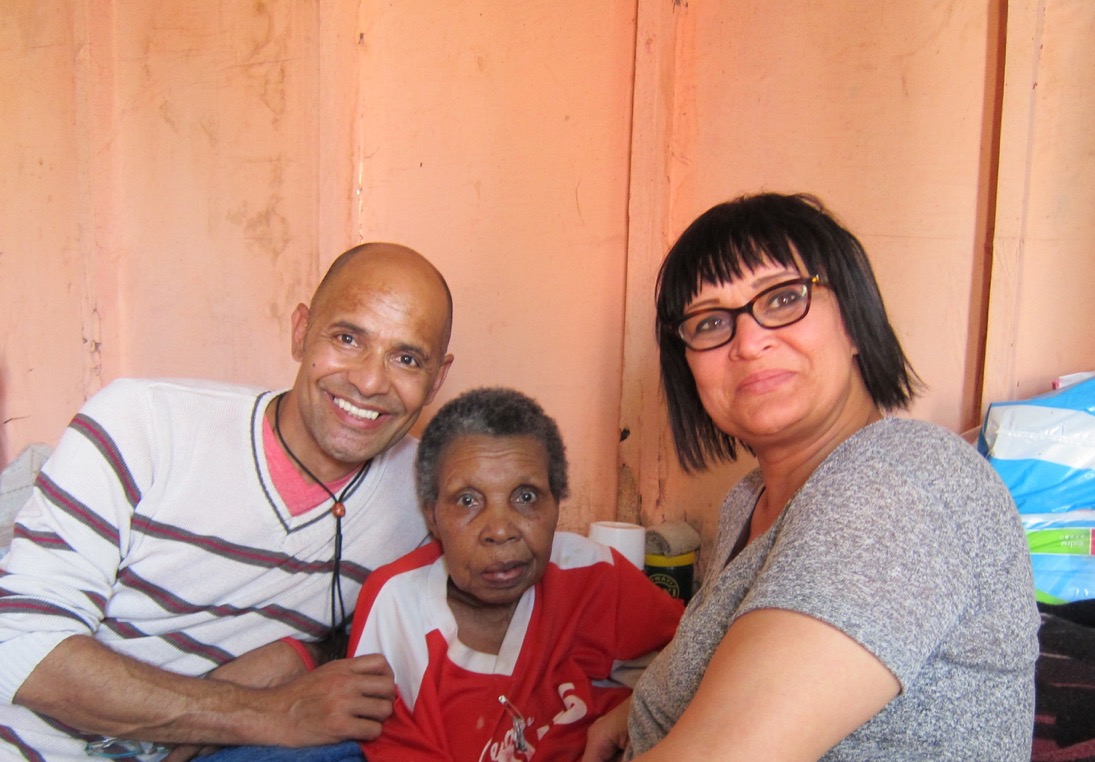 Beverley Johannessen joined A Reaching Hand in May 2015 on a part-time basis as a Project Manager. Her background and experience in Public Relations and Event Management, combined with assisting in qualitative research in HIV and TB and health promotion, has been a valuable asset in helping us to manage a rather diverse and complex beneficiary base and ensuring that projects are being monitored and evaluated for their impact and efficiency. Her community engagement experience covers urban and rural to deep rural, including poverty stricken areas. She has worked across the race sector with both adults and learners.

Here Beverley and a social worker are visiting Noma, a stroke patient who, thanks to our sponsor Margareta, receives an extra food package monthly to help feed herself and her grandchildren.